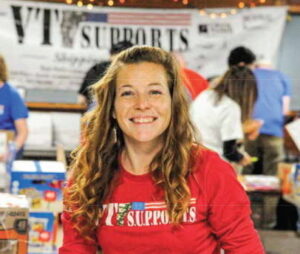 Nicquelle Timson, President
Nicquelle became involved in the project in 2009, after the death of her first husband, 2nd Lt. Joseph D. Fortin.   She quickly assumed a leadership role, and began to formulate plans for growth.  Under her tireless administration, the project has grown to an official 501(c)3 and had it's top year, with the sending of 740 care packages at our 2019 event.
Denelle Noyes, Vice-President
Denelle, cousin of 2 Lt. Fortin,  manages the group's finances and monetary goals, as well as administrating and performing numerous miscellaneous tasks necessary for the project's success.
Shawn Timson, Treasurer
Shawn, current sales manager at Advantage Tennis, former owner of Horizons Market and Deli and in St Johnsbury and former co-chair of Relay for Life in St. Johnsbury.  He has thrown the weight of his business and fundraising skills into supporting the project in advertising, advocacy, and donations of labor, goods, and funds.
Donna Reed
Former owner of Kingdom Gymnastics in St. Johnsbury, Donna has been a supporter of this dream since its inception. In retirement, she has more time to join in shopping and set-up and she is ecstatic!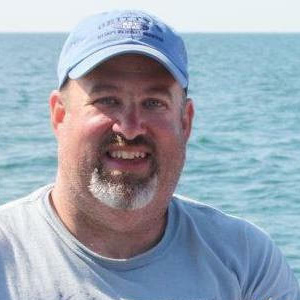 Dan Copp
Dan is an American Cancer Society volunteer and former event chair. He works for United Water.  Dan brings a lot of knowledge in community event planning to our board.
Chris Haggett
Former Infantry of the US Army, Chris currently owns and operates St. Michaels Defense in St. Johnsbury. Chris joined the project in 2016, giving us benefits of having ties to current military personnel. Also, having been deployed to combat zones in the middle east, Chris is giving us first hand experience on the needs of those serving on the front lines.
Dorcas Lee, Board Member Emeritus
Dorcas created the Vermont Supports Our Troops Project in 2004, to send a bit of holiday cheer to our troops in Iraq and Afghanistan.  That small project evolved into VT S.U.P.P.O.R.T.S, a 501c3 non-profit organization, dedicated to supporting our troops with care packages from home.  Thanks to her initiative, VT S.U.P.P.O.R.T.S has sent over 4000 holiday care packages to our troops on the frontlines.